The information on this website is intended as an educational tool to acquaint the viewer with alternative or integrative approaches to health care. Every effort has been made to make the information within accurate. Because the methods described on this site are, by definition, alternative methods, many of them have not been investigated and/or approved by any government or regulatory agency. The information contained within should not be substituted for the advice and treatment of a physician or other licensed health-care provider. Dr. Erickson and the Preventive Medicine Center of Gainesville, Inc. expressly disclaim responsibility and liability to any person or entity with respect to any loss, damage, or injury caused or alleged to be caused directly or indirectly by the information contained on this website.
OUR OFFICE will be closed FOR THE HOLIDAYS AT 12PM ON DEC. 23RD AND WILL OPEN AGAIN ON TUESDAY, JAN. 3 AT 9AM
An Incredible Superfood Antioxidant!
Our LDM Natural Antibiotic is Back!
PRODUCT HIGHLIGHT: Non-GMO Derived VITAMIN C
Price Guarantee on Supplements
A WORD TO OUR PROSPECTIVE PATIENTS
We know that selecting a new doctor is a big decision, and we thank you for inquiring about The Preventive Medicine Center of Gainesville, Inc. The Center was established in March 2000 by Dr. Robert A. Erickson in response to more and more Americans seeking complementary and alternative therapies to traditional drug therapy alone, while at the same time wanting a trained medical doctor participating in their health care needs.
At the Center we take a nutritional approach to health and healing, rather than prescribing drugs whenever possible. This approach is integrated with the medications a patient is currently taking from other physicians. It has been our experience in some cases medications can eventually be reduced or even eliminated entirely if a patient so desires. The intent of this approach is to elevate one's health through nutrition and life-style changes, rather than just treatment of symptoms with a drug.
We realize this type of approach is not for everyone and does not apply to every health condition. We encourage you to explore this website to get a better idea of our approach to health and wellness.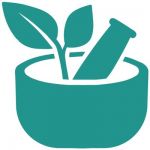 The focus of alternative medicine is elevation of health and wellness through the use of natural food supplements, life-style changes, diet, and other therapies such as acupuncture, chiropractic, or massage therapy.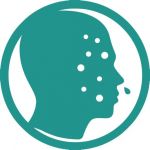 Often times patients come to the Center not feeling well and told by their physician's that nothing could be found to explain their symptoms. We help dig deeper to find the answer and a solution that works.
It has been estimated that 70% of all health problems have an underlying nutritional basis. Let our nutritional experts help find nutritional solutions you can count on for a better, healthier you.
Thermography is useful for screening multiple different conditions, and can also monitor the effects of treatment of a number of diseases or injuries such as arthritis, headaches, nerve damage and more.
Dr. Erickson is the medical director of The Preventive Medicine Center of Gainesville. He grew up in Sarasota, Florida, but has lived in Gainesville since the 1960′s. He and his wife, Judy, have been married for over 50 years.
He received his Board Certification in Family Practice in 1979 and was awarded the degree of Fellow of the American Academy of Family Practice in 1986. He is also certified by the National Board of Examiners in Integrated/Alternative Medicine and Natural Health Science and by the American Board of Clinical Metal Toxicology. He is licensed by the State of Florida and by the National Board of Medical Examiners.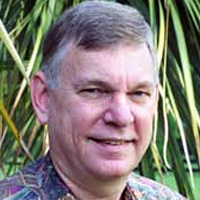 GAINESVILLE THERMOGRAPHY, LLC
Owned by Judith A. Erickson, BSN, M.Ed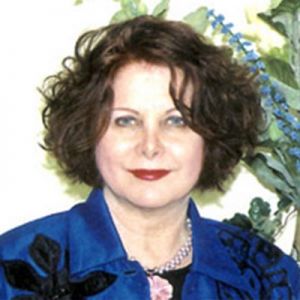 Gainesville Thermography, LLC, is dedicated to offering a safe, effective and painless way to assess a woman's breast health and in assisting patients and physicians in the diagnosis of painful conditions. We offer state of the art equipment in a Meditherm 2000 unit, which is an FDA approved unit identical to the equipment being used at major medical centers such as Duke University and the University of California. All staff at Gainesville Thermography are certified clinical thermographers and all thermography scans are interpreted by qualified doctors.
Judy received her BSN degree from the University of Fla School of Nursing. She received her M.Ed degree from UF In Adult Technical and Vocational Education. She organized and started the Burn Center for Shands Teaching Hospital, UF. She also served as the Educational Coordinator for all the ICUs. She was President of District 10 Nurses Association, and also was President of the Alachua County Medical Auxiliary. She served as chairwoman of the Educational Division and the Holistic Division for the Fla Nurses Association. She was an Item Writer for Educational Testing Service, Division of Medical Surgical Nursing, for the ANA on Burn Care. Judy is the owner of Gainesville Thermography.